Thanks, An Event Apart
Late last year, our friends at An Event Apart brought down the curtain of running conferences after an impressive 17-year run.
It's difficult to articulate exactly how An Event Apart changed the trajectory of my life, but it did in big and meaningful ways. I wouldn't be where I am today if it weren't for this conference and the people who ran it. I'll forever be grateful to Jeffrey, Eric, Toby, and Marci for the opportunities they gave me, and for our continued friendship.
Jeffrey reached out to me in the summer of 2012 to see if I'd be willing to fill in for another speaker at An Event Apart Washington DC. As it happened, the event took place right after our annual family vacation to North Carolina, so we were in the area already. And as it happened, we picked up our new bulldog puppy named Ziggy in Virginia on the way back from our vacation. So my wife and new pup dropped me off in DC for the conference.
At that point, I'd only been speaking for about a year, and I was neck deep in the emerging world of responsive web design. I wrote posts like "Mobile First Responsive Web Design", which I was planning on speaking about at the conference. As it happened, my slot was sandwiched right in between Luke Wroblewski (Mr. Mobile First) and Ethan Marcotte (Mr. Responsive Web Design). To say I was terrified to be wedged in between such important, articulate speakers is an extreme understatement.
I don't remember too much about delivering my talk ("What happened, I blacked out"), but I remember a sinking feeling in my stomach that it hadn't gone well. I also remember both Jeffrey and Eric reassuring me that the talk went well, and me thinking they were just being polite so as not to hurt my feelings.
In any case, the talk must have gone well because An Event Apart continued to invite me back over the next 8 years. Thanks to those opportunities, I was able to share my thoughts about responsive design, introduce atomic design, share design system best practices, and talk about how designers and developers can work better together.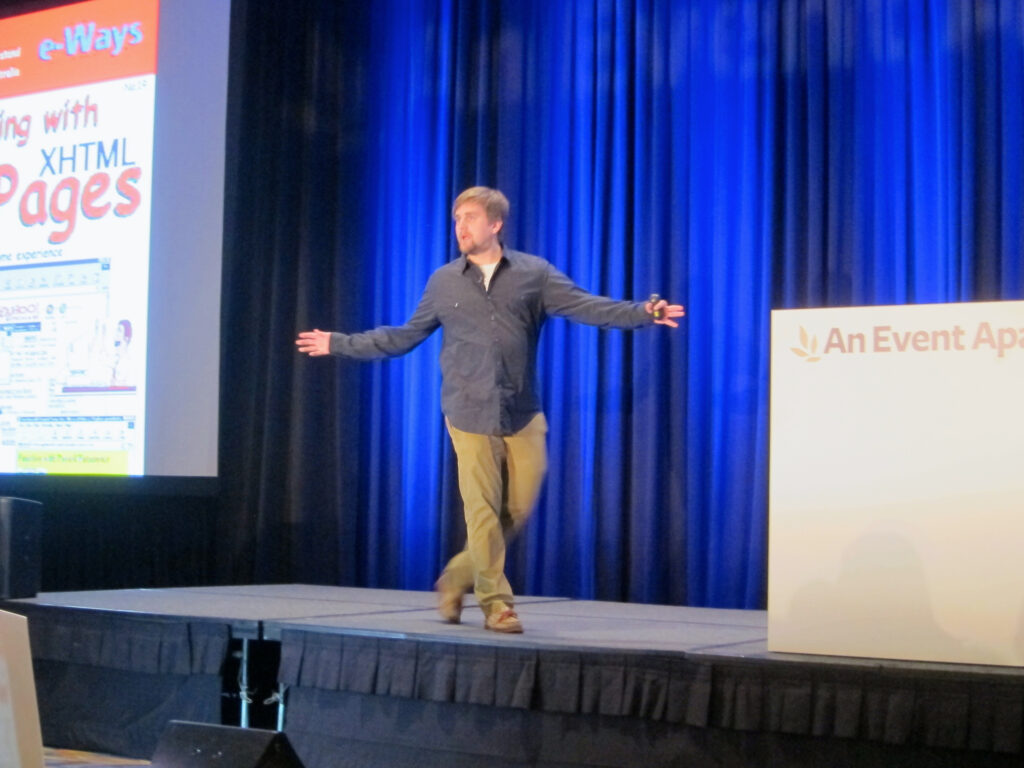 Thanks to the conference, my credibility and reputation grew, which led to business opportunities and opened many other new doors. Many of other speakers became my close friends. I had countless insightful conversations with the conference attendees, and many of them became good friends too. Tobi and Marci, key organizers of the conference, are two of the coolest people I've ever met, and we've shared many deep conversations and laughs together over the years. And Jeffrey and Eric, personal heroes of mine who authored some of the first books I ever read about web design, became friends and mentors.
I'm obviously sad there will be no more An Event Apart conferences, but I'm comforted by the fact that the innumerable friendships I've made because of the conference will endure. Thanks for changing my life, An Event Apart.